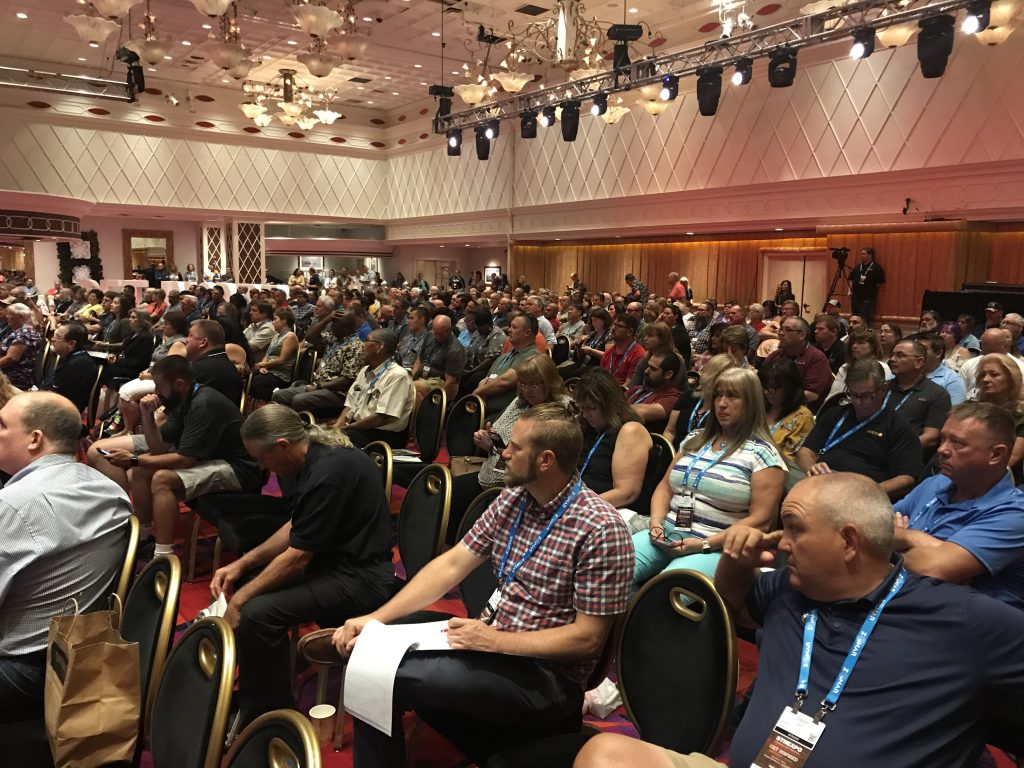 General Sessions & Keynotes
Monday, August 31
The Trust Edge
David Horsager
Author & CEO of the Trust Edge Leadership Institute
Tuesday, September 1 
Four Commitments of a Winning Team
Mark Eaton
NBA All Star, Author & Teamwork Expert
Wednesday, September 2
Making Peace on the School Bus Through Restorative Practices
Azim Khamisa
Author & Founder/Chairman of the Tariq Khamisa Foundation
Special Training Sessions:
Scheduled for Sunday, August 30
So, You Want to Be a Transportation Supervisor?
Educational Topics:
(As of 5/26/20. Subject to change.)
Due to the COVID-19 health crisis and physical distancing requirements for large gatherings, this year's conference sessions will be presented in a daily symposium format, rather than in breakout sessions. The discussions will also be available online.
Navigating the 'New Normal' in a COVID-19 World
Best Practices for Cleaning & Sanitizing School Buses
Managing the Backlog of Bus Driver Certifications
Recruiting & Interviewing New Employee Candidates
Bell Time Adjustment and Effect on School Bus Routes
Leveraging Data & KPIs to Support New Budget Requests
Continuity Planning for Emergencies
Driver Physical Fitness Testing & Ability to Perform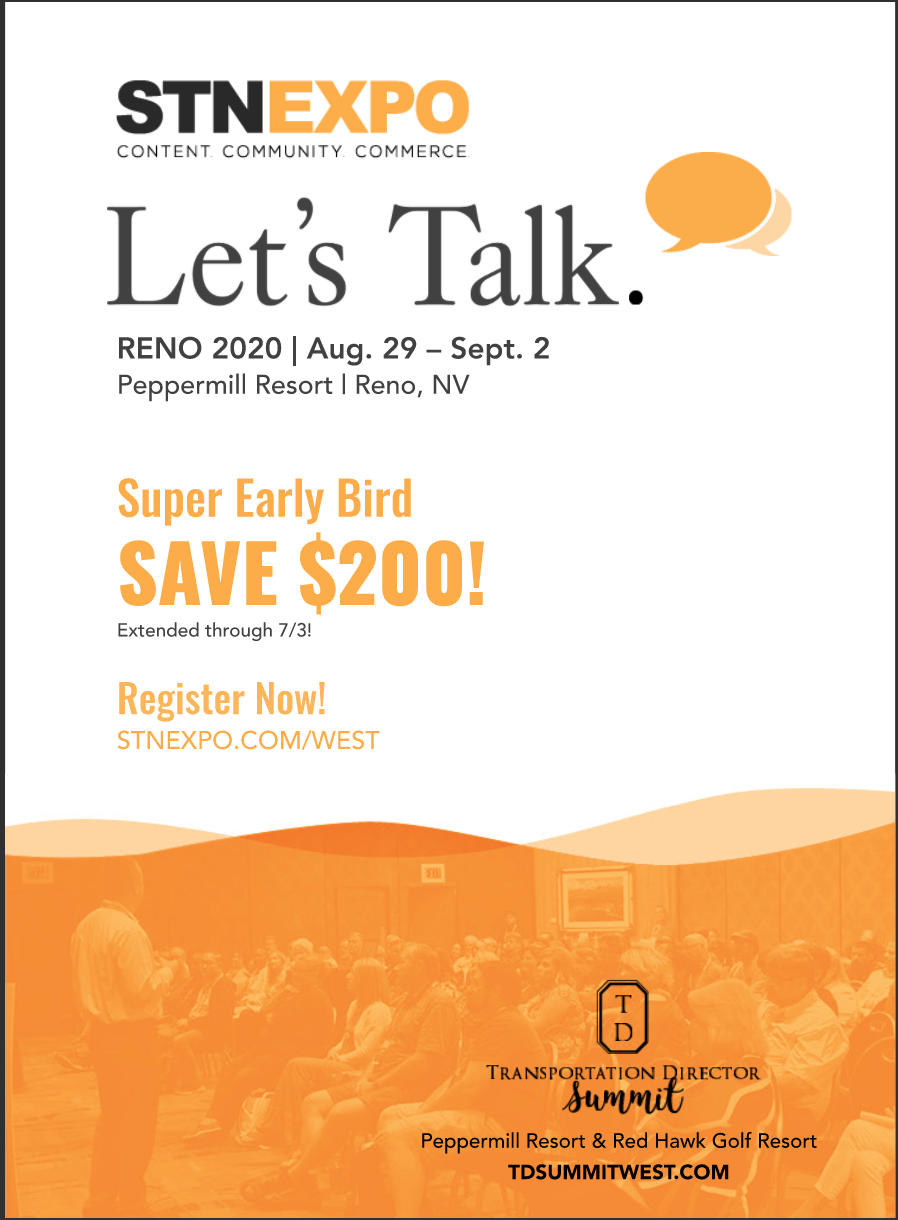 Agenda At-A-Glance
(As of 5/26/20. Subject to change.)
Saturday, August 29
3 p.m.
Transportation Director Summit, Day 1
(Application is required)
5:30 p.m. – 7:00 p.m.
Transportation Director Summit Networking Event
Sunday, August 30

7 a.m. – 5 p.m.
Transportation Director Summit, Day 2
Location: TBD
(Application is required)
12 p.m. – 5 p.m.
So You Want to Be a Transportation Supervisor 
*Additional registration is required
8 p.m. – 10 p.m.
Welcome Reception 
Monday, August 31
8 a.m. – 8:30 a.m.
STN EXPO Orientation
8:30 a.m. – 8:45 a.m.
Peter J. Grandolfo Memorial Award of Excellence
8:45 a.m. – 10:15 a.m.
Keynote: David Horsager
10:45 a.m. –  Noon
Breakout Workshops
Noon – 1:30 p.m.
Lunch on your own
1:30 p.m. – 5:30 p.m
Breakout Workshops
6 p.m. – 8:00 p.m.
Trade Show Networking Extravaganza
Tuesday, September 1
8 a.m. – 9:30 a.m.
Keynote: Mark Eaton
9:45 a.m. – Noon
Breakout Workshops
11:30 a.m. – 4:30 p.m.
Trade Show + Lunch
 4:30 p.m. – 6:30 p.m.
PERC Happy Hour Networking Reception
Wednesday, September 2

8:30 a.m. – 10:00 a.m.
Keynote: Azim Khamisa
10:15 a.m. – 12:30 p.m. 
Breakout Workshops