Training Sessions
As of 3/28/22. Subject to change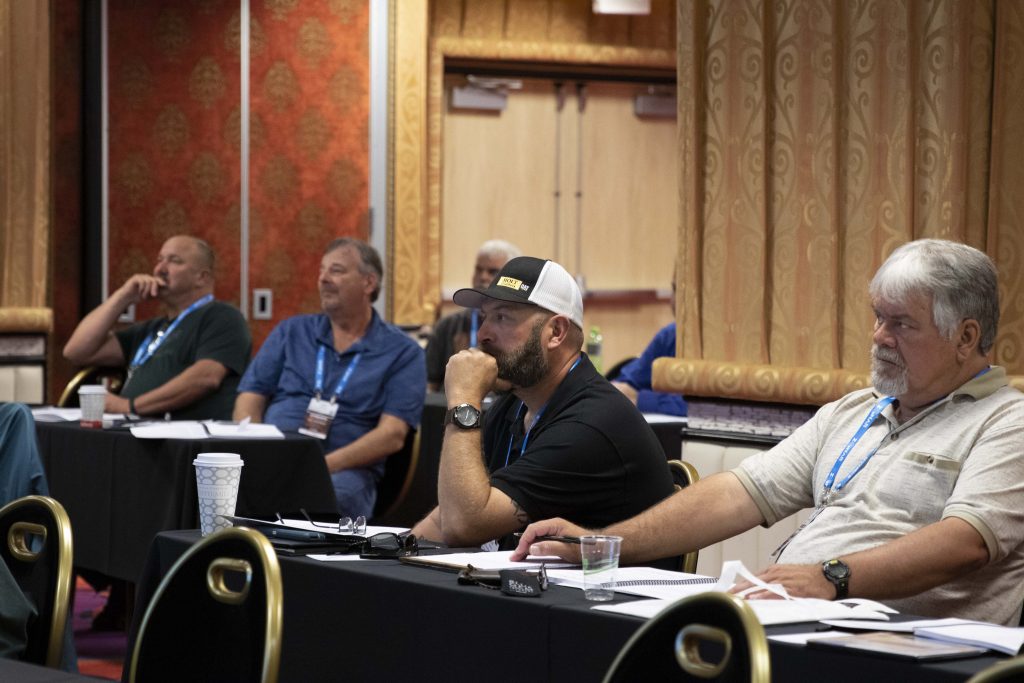 National School Bus Inspection Training Program
Instructors: Bobby Willams, Asst. Director Fleet Services, Cy-Fair ISD
Date: Saturday, July 16
Time: 8 a.m. – 5 p.m.
Description:Developed by school bus maintenance and inspection expert Marshall Casey, STN EXPO offers the National School Bus Inspection Training Program to fully train technicians on how to conduct regular vehicle inspections, above and beyond state or federal Department of Transportation guidance. The eight-hour program held on Saturday, July 16 is derived from best practices used in overseeing the maintenance of school buses in South Carolina, the only completely owned and operated state fleet in the nation. Attendees will learn how to discover more defects prior to failure, which allows for expedited repairs, increased vehicle uptime, and a more efficient maintenance program. The program includes eight hours of classroom instruction, as well as a written exam.
(Maximum of 50 participants. Separate registration required.)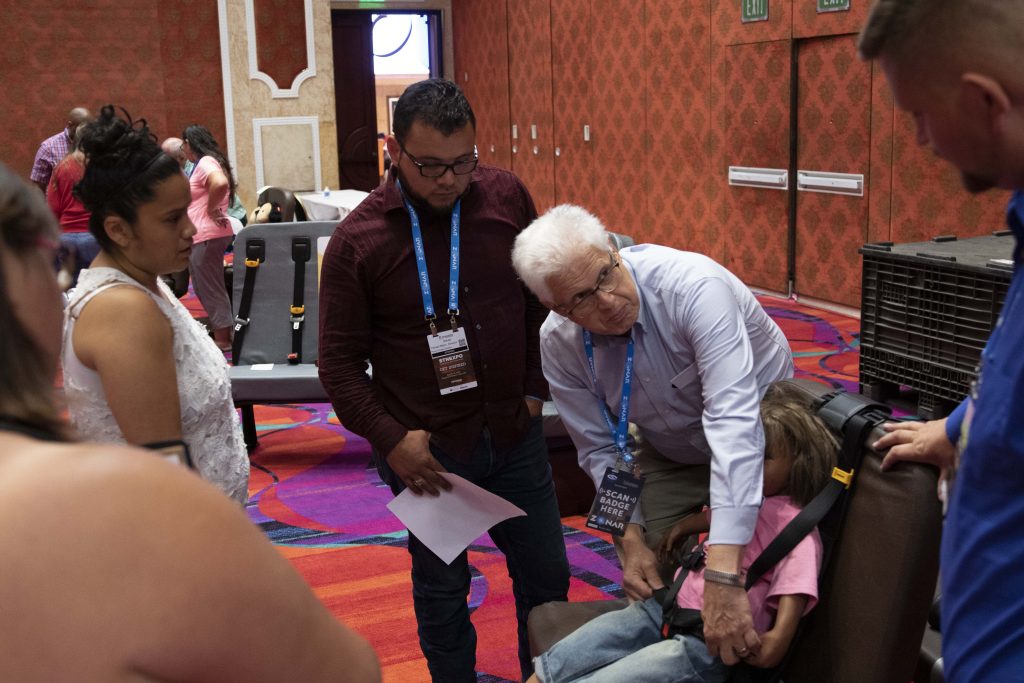 NHTSA Child Passenger Safety Restraint Training
Instructors: Chris Allen, Kathy Anneken, Denise Donaldson, Miriam Manary, David Murphy, Susan Shutrump, and Charlie Vits
Date: Saturday, July 16
Time: 8 a.m. – 5 p.m.
Description: This eight-hour training seminar is approved by the National Highway Traffic Safety Administration and teaches the proper securement of pre-school-aged children in appropriate child safety restraint systems (CSRS) on school bus seats. It provides the basic rules of proper CSRS usage and illustrates the most common mistakes made when installing CSRS in school buses. Continuing education units (5.5 CEUs) are approved by Safe Kids Worldwide for all registered attendees who complete the course work. Transportation provided.
(Maximum of 40 participants. Separate registration is required.)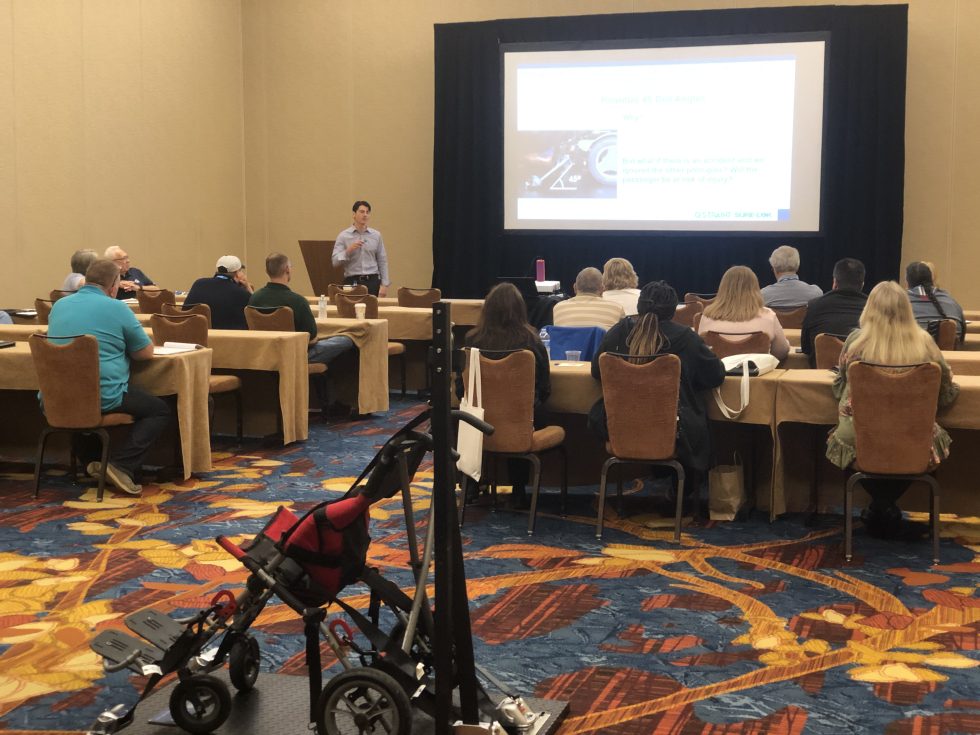 Wheelchair Securement Training
Hosted by Q'Straint/Sure-Lok | Limited Seats Available
Date: Saturday, July 16
Time: 10 a.m. – Noon
Description: This interactive workshop is designed by Q'Straint/Sure-Lok as a comprehensive, advanced training session on the best practices of securing passengers with special needs and their wheelchairs.
(Maximum of 35 participants. Separate registration is required.)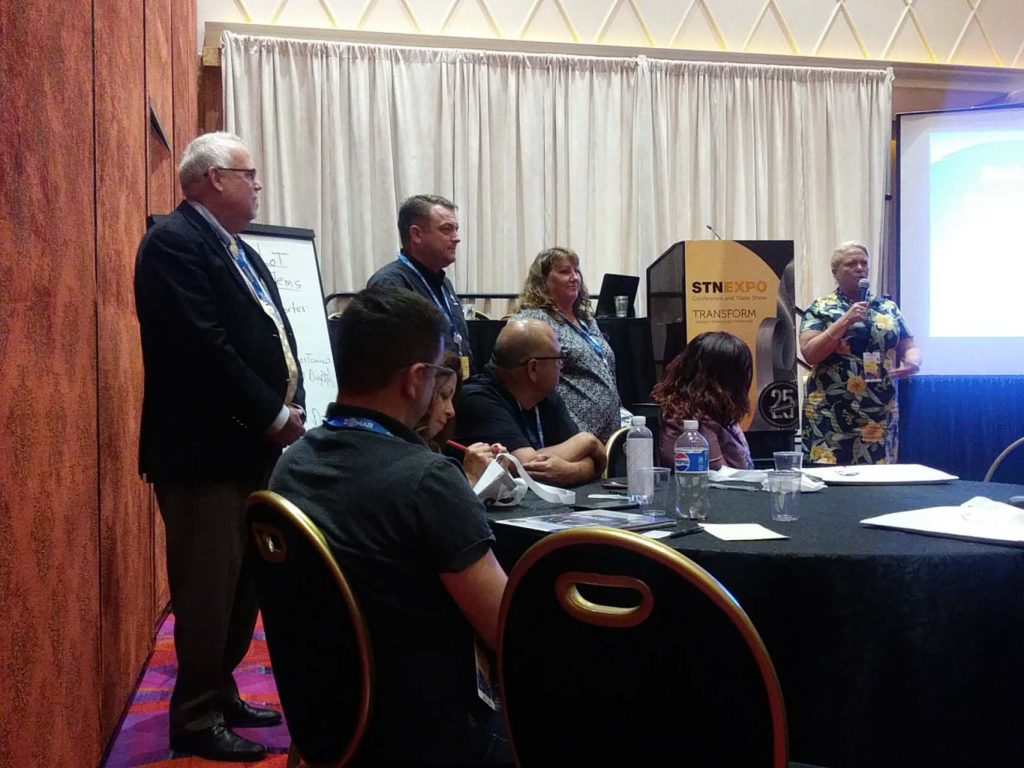 So, You Want to Be a Transportation Supervisor?
Presenters: Chris Ellison, Pamela McDonald, Tim Purvis & Alexandra Robinson
Date: Saturday, July 16
Time: Noon – 5 p.m.
Description: A panel of student transportation experts provides best practices for attendees who wish to transition into a supervisory role, or who are looking to brush up on skill sets. Topics include: How to provide the best customer service while managing parent and administration expectations; creating, building and molding teams; communication strategies to increase driver and attendant retention and productivity; principles of proper routing and planning; and managing and tracking data to improve your organization.
(Maximum of 50 participants. Separate registration required.)
Additional Session Topics 
as of 4/13/22
New EPA Clean School Bus Program for Zero & Low Emissions 

School Bus Emergency Management 

Implementing Electric School Buses Into Fleets 

Total Transportation Program Management 

Wi-Fi on School Buses 

Electric Infrastructure Project Management 

New Staff Recruitment Tools 

Tablets for Student Transportation & Vehicle Management 

Developments in Renewable Fuel 

Navigating the 3G Sunset of Technology Devices 

Busing on the Lookout to Combat Human Trafficking 

Head Start Transportation Updates 

Fleet Management 

Women in Transportation 

Proactive School Bus Security Response Program 

How to Organize a Special Needs Bus Roadeo 

Green Bus Summit: Supplier Technology Panel Discussions

Transportation Director Summit: Leadership Discussion