Keynote Speakers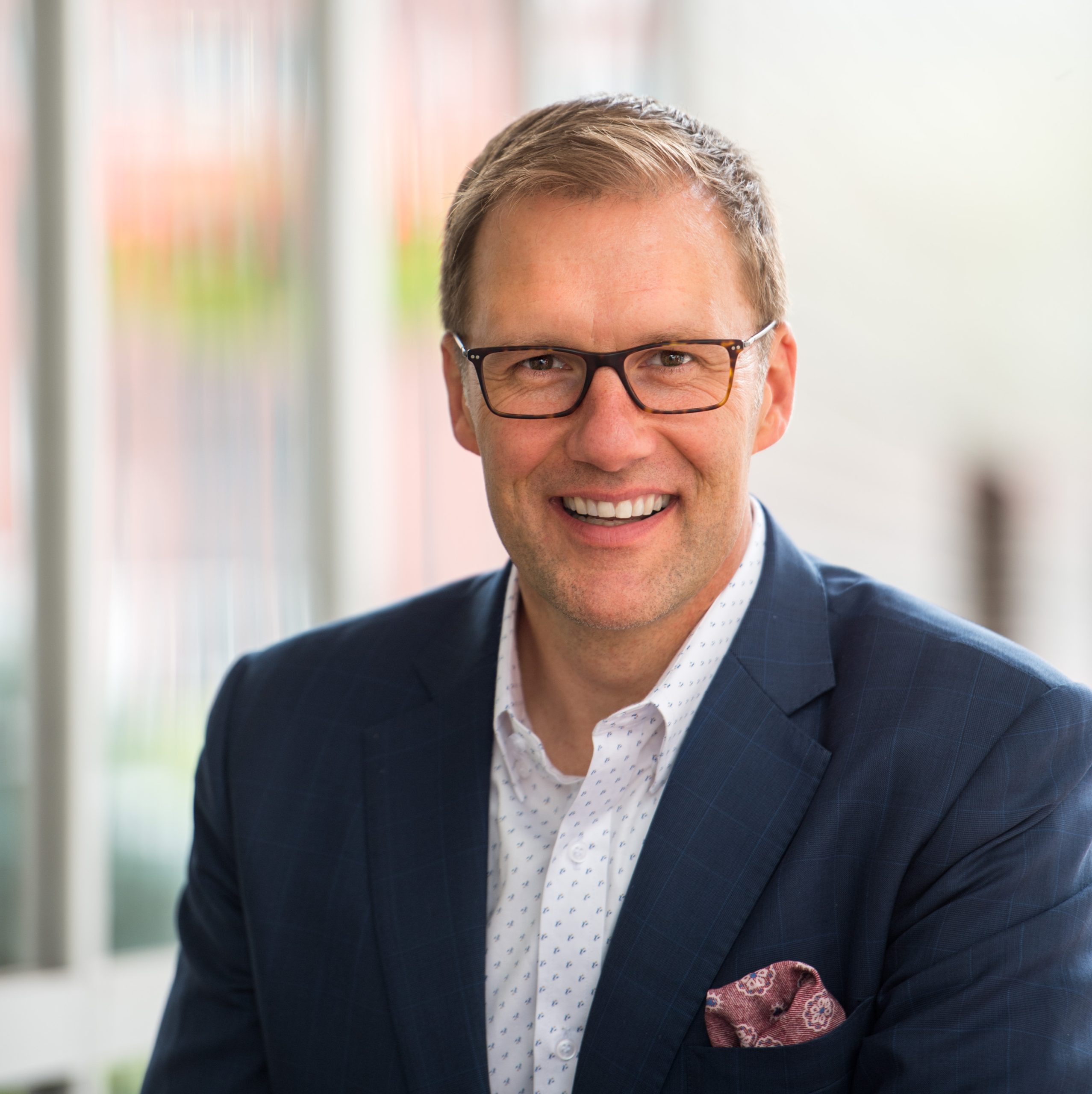 David Horsager
CEO and Best-Selling author, "The Trust Edge"
Trusted Leader: 8 Pillars That Drive Results
Sunday July, 17
Without trust, leaders and organizations fail, but the trusted leader gets followed, the trusted supplier gets bought from, and the trusted business outperforms the competition. Through industry leading research, The Trust Outlook®, and firsthand experience working with high-performing organizations around the world, David reveals how top leaders and organizations drive results to become the most trusted in their industry, especially amid the push and flow of unprecedented federal funding to spur the adoption of electric school buses.
About David;
David Horsager, MA, CSP, CPAE is the CEO of Trust Edge Leadership Institute, national bestselling author of The Trust Edge, inventor of the Enterprise Trust Index™, and director of one of the nation's foremost trust studies: The Trust Outlook™. His work has been featured in prominent publications such as Fast Company, Forbes, and The Wall Street Journal. David has advised leaders and delivered life-changing presentations on six continents, with audiences ranging everywhere from FedEx, Toyota and global governments to the New York Yankees and the Department of Homeland Security. Get free resources and more at www.DavidHorsager.com and www.TrustEdge.com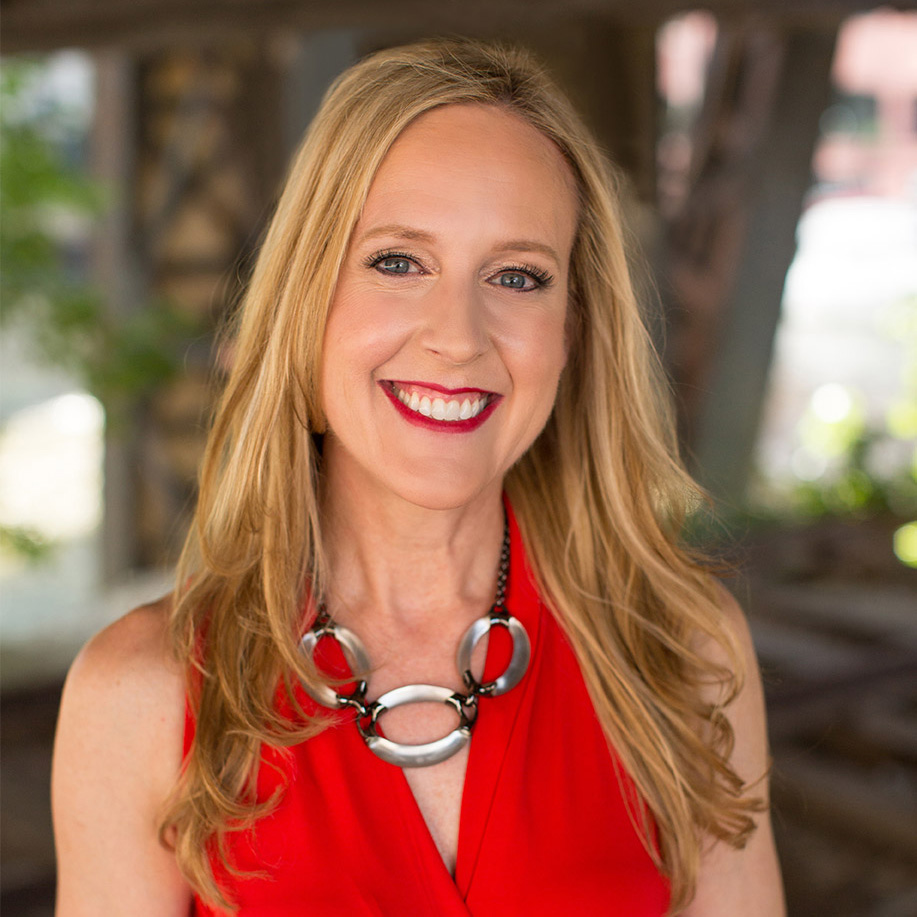 Stacey Hanke
Best Selling Author, Communication & Influence Strategist, Forbes & New York Times Contributor
Influence Redefined …
Be the Leader You Were Meant to Be, Monday to Monday
Monday July, 18
Most of us are unaware of how our listeners perceive us. We're constantly given feedback like "good job," and we never REALLY take a close look to see ourselves through the eyes and ears of our listeners. Stacey increases your awareness of how much influence you really have rather than what you believe to be true.
In this highly interactive keynote, specifically customized for you, Stacey helps you eliminate the static that plagues communicative delivery – to deliver a clear message that persuades, sells your ideas, influences, and makes you more effective through all mediums.
Attendees Learn:
How to move people to action long after the interaction is over

Create a standout experience that separates you from the crowd

Communication miscues, both verbal and nonverbal

How to consistently achieve communicative results
About Stacey;
As a thought leader she has been a featured guest on media outlets including: The New York Times, Forbes, Entrepreneur, Thrive, SmartMoney Magazine, The Economist and Business Week. Her client list is vast: FedEx, McDonalds, Google, Kraft Heinz, Nationwide, American Express, Discover and Oracle. Her knowledge leading diverse, high-level teams makes her a sought-after speaker and consultant and she has inspired thousands around the world through her ability to connect with an audience and one-on-one.
2022 Conference Speakers
As of 5/18/22. Subject to change.
Chris Allen, CPST
Assistant Program Director
Community Council of Idaho
Tim Ammon
Co-Founder & Partner
Decision Support Group
Kathy Anneken, CPST
Easy Way Safety Systems
Peter Ashley
VP of Business Development
Applied Information
Megan Boutwell
President
Stillwater Associates
Herbert Byrd
Assistant Director of Transportation
Chesapeake Public Schools in Virginia
Brandon Coonrod
Assistant Director of Transportation
Portland Public Schools in Oregon
Denise Donaldson, CPST
Editor & Publisher
Safe Ride News
Chris Ellison
Director of Transportation
David Douglas School District in Oregon
Salliejo Evers
Comprehensive School Safety Specialist
Northeast Washington Educational Service District 101
Teresa Fleming
Executive Director of Transportation
The School District of Philadelphia
Sue Gander
Director, Electric School Bus Initiative
World Resources Institute
Dr. Richard Hays
Cybersecurity State Coordinator Region IX
Cybersecurity and Infrastructure Security Agency

Rosalyn Vann-Jackson
Executive Director of Enrollment & Student Services
Broken Arrow Public Schools in Oklahoma
Michael Laughlin
Vehicle Technology Integration Program Manager
U.S. Department of Energy
Miriam Manary
Lead Research Engineer, Biosciences
Transportation Research Institute
University of Michigan
Pamela McDonald
Consultant
Katrina Morris
Director of Transportation
West Shore Educational Service Center in Michigan
Chris Mulhern
Assistant Director of Transportation
Washoe County School District in Nevada
David Murphy, CPST
HSM Transportation Solutions
Quincy Natay
Superintendent
Chinle Unified School District #24 in Arizona
Russ Newbold
Head Start Transportation Consultant
Zach Pierce
Director of Transportation
Red Bluff Joint High School District in California
Tucker Perkins

CEO
Propane Education & Research Council
Tim Purvis
Chief Business Official
Pupil Transportation Information
Alexandra Robinson
Consultant
Liz Sanchez
Executive Vice President
Zum
Jared Schnader
Director, National Bus Initiative
CALSTART
Sue Shutrump, CPST
Supervisor of OT/PT
Trumbull County ESD in Ohio
Wayne Southard
Engineering Associate
South Carolina Department of Education
Charlie Vits, CPST
Consultant
Jennifer Vobis
Executive Director of Transportation
Clark County School District in Nevada
Bobby Williams
Assistant Director, Fleet Services
Cypress-Fairbanks ISD in Texas
Anthony Willis
Supervisor of Fleet Maintenance
Elk Grove Unified School District in California